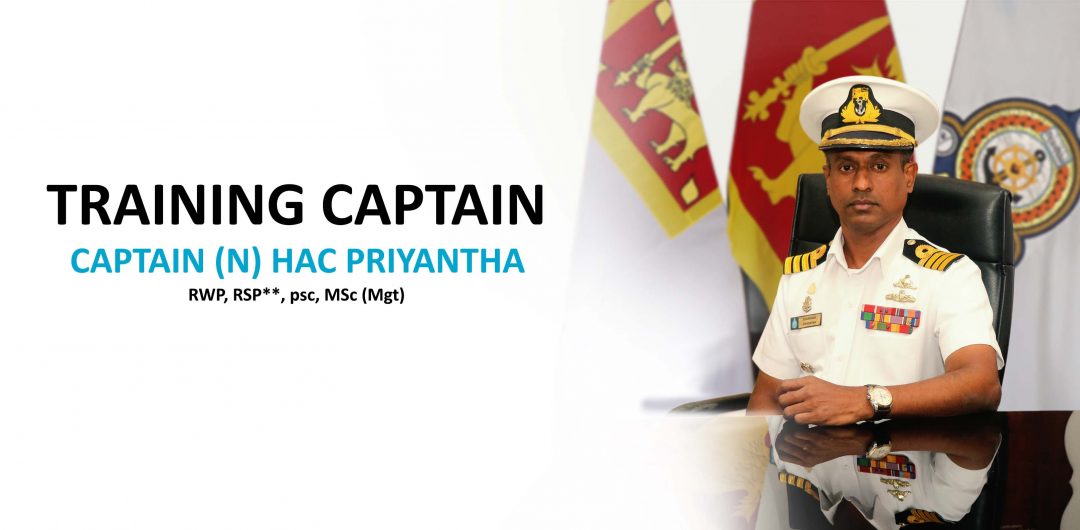 Captain (ND) Chandana Priyantha assumed duties as the Training Captain of the Naval and Maritime Academy in Trincomalee, on 12th April 2023.
Captain (ND) Chandana Priyantha joined the Sri Lanka Navy as an Officer Cadet to the 26th Intake of Naval and Maritime Academy on 08th March 1997. He was commissioned as an Acting Sub Lieutenant in the Executive Branch on 08th of March 1999. Thereafter, he successfully completed his Sub Lieutenant Technical Course at Naval and Maritime Academy in 2002 and Junior Command & Staff Course in Air Force Academy, China Bay in 2004. He has followed Long Navigation course in INS Venduruthi, India. He completed Senior Command and Staff course in the DSCSC – Sri Lanka and graduated with psc.
He holds Master of Science in Management from KDU and National Diploma in Occupational Safety & Health from NIOSH –Sri Lanka.
During his illustrious naval career spanning over 26 years, he has served onboard various ships and establishments to include sea command of various Fast Attack Craft, Fast Gun Boats, Landing Craft and Past Passenger Craft. His most recent appointment prior joining NMA was the Director Training at the Sri Lanka Coast Guard.
Captain Chandana Priyantha has been awarded with Rana Wickrama Padakkama and Rana Sura Padakkama (Thrice) in recognition of his Bravery and valorous act in the face of enemy.
He is married to Mrs Shyama Dissanayake and blessed with a son, Hirusha (16) and daughter Vinudini (13).