ABOUT US
Previously Civil Engineering sailor advanced courses were conducted in Engineering School. Then separate Civil Engineering School was established at the Naval & Maritime Academy on 03rd January 2017. The Mission of Civil Engineering School is to provide Naval personnel professional Knowledge, basic principles, skills and training relevant to Civil Engineering field as to undertake innovative construction and maintenance in efficient and effective manner leading to perform excellence in the Naval service.
The school conducts three sailor qualifying courses (PH III, L 'Q' & PO 'Q') and VSS Refresher courses to expand the knowledge and skills of CE sailors so as to enable them to acquire adequate academic, professional & administrative knowledge to carry out assigned duties in the CE branch & to qualify them for next advancement professionally.
The physical resources of the CE School are comprised of two class rooms which can accommodate 25 personnel each at a time and one mini auditorium which can seated 75 at a time. Further the CE School has the facility of a Civil Engineering model room within the premises which helps under trainees to understand the CE production & equipment better. Further, the School has the facilities of a carpentry, painting, aluminum workshops & masonry bay which help to conduct practical sessions along with the theoretical classes
    OUR POLICY
To qualify both Officers and Sailors imparting sufficient theoretical Knowledge and practical training on Civil Engineering profession to perform specified duties and maintain at various levels in accordance with Naval procedures in efficient manner leading to excellence in the Naval service.
LCDR (CE) ABC DE ALWIS
Officer In Charge
NRC 3119
Tel : 61300
abc-dealwis@navy.lk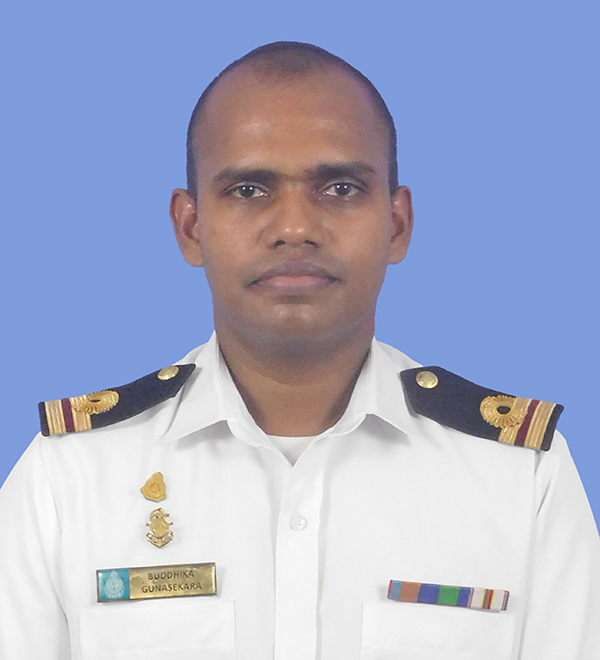 LT (CE) BMA GUNASEKARA
Second In Charge
NRC 3590
Tel : 61301
bma-gunasekara@navy.lk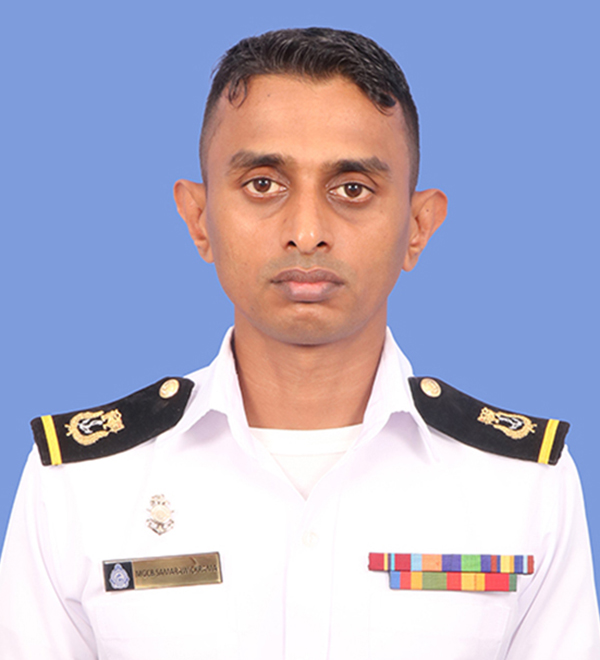 FCPO SAMARAWICKRAMA
Chief Instructor
EC 42196
Tel : 61303
ec42196@navy.lk