The office of Director Academic Staff was introduced into the Naval and Maritime Academy (NMA) on 31st July 2003 by realising the necessity of an independent office for administration of all the academic affairs pertaining to affiliated basic degree (Bachelor of Naval Studies – BNavalSt) of University of Kelaniya (UoK) conducted at NMA.
At present, with the expansion of academic spectrum of NMA, this office is undertaking five different Postgraduate (Degree/Diploma) / Basic Degrees which are affiliated to General Sir John Kotelawala Defence University (Member of Association of Commonwealth Universities; ACU / International Association of Universities; IAU)
The main objective of office of DAS is to ensure the delivery of quality education at NMA by involving on all required systems / processes / steps related to;
Revision of curricula of degrees
Students' registration process into degrees
Conduct of degrees / examinations
Finalising of examination results
Evaluation of results and monitoring of students' progress
Staff development
Introduction of new degrees / diplomas by identifying potential training programmes for affiliation.
Significantly, Office of DAS ensures the conformity of institutional actions with the parental university By – Laws / Sri Lankan Qualifications Framework (SLQF) in all academic aspects.
In accordance with the By – laws and regulations of the parental University to which Naval & Maritime Academy has been affiliated, provide facilities coordinating with her In order to obtain Basic and Postgraduate degrees for student Officers by conducting respective courses and examinations effectively, efficiently and transparently. Further, establishment of systems and processes to develop/inculcate the lecturers/officer instructors of faculty with required knowledge/attitude in view of ensuring standard education. 
නාවික හා සාගරික විද්‍යාපීඨය අනුබද්ධ වී ඇති රාජ්‍ය විශ්ව විද්‍යාලයේ නීතිරීති සහ රෙගුලාසි වලට අනුගතව එම විශ්ව විද්‍යාලය සමග සම්බන්ධීකරණය වී පාඨමාලාවන්හි අධ්‍යයන කටයුතු සහ විභාග වඩාත් ඵලදායීව, කාර්යක්‍ෂමව හා විනිවිදභාවයෙන් යුතුව පවත්වා ගෙන යමින් මෙම පීඨයෙහි ඉගෙනුම ලබන පුහුණුවන නිලධාරීන් හට මූලික සහ පශ්චාත් උපාධි ලබා ගැනීමට පහසුකම් සැපයීම සහ පීඨයෙහි උපදේශක නිලධාරීන්ගේ දැනුම සහ ආකල්ප වර්ධනය කිරීම සදහා අවශ්‍ය පද්ධති/ක්‍රියාවලි ස්ථාපනය කිරීම මගින් ප්‍රමිතිගත අධ්‍යාපනය තහවුරු කිරීම.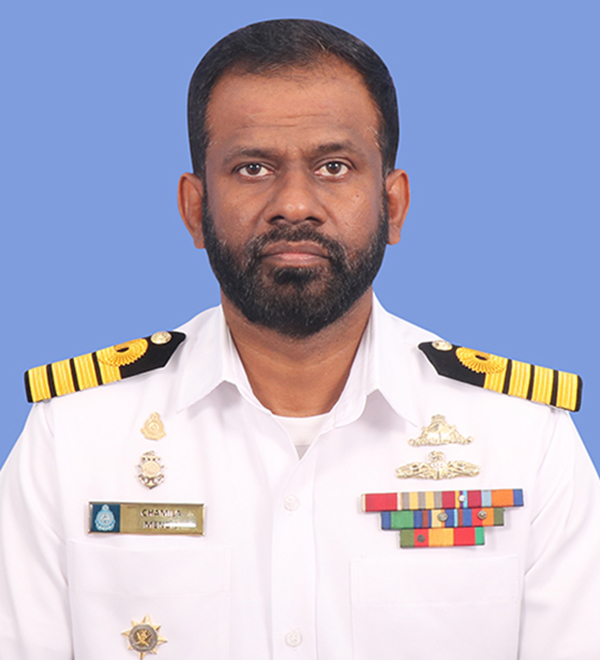 CAPTAIN (ND) EWCE MENDIS
Director Academic Studies
NRX 1404
Tel: 61214
ewce-mendis@navy.lk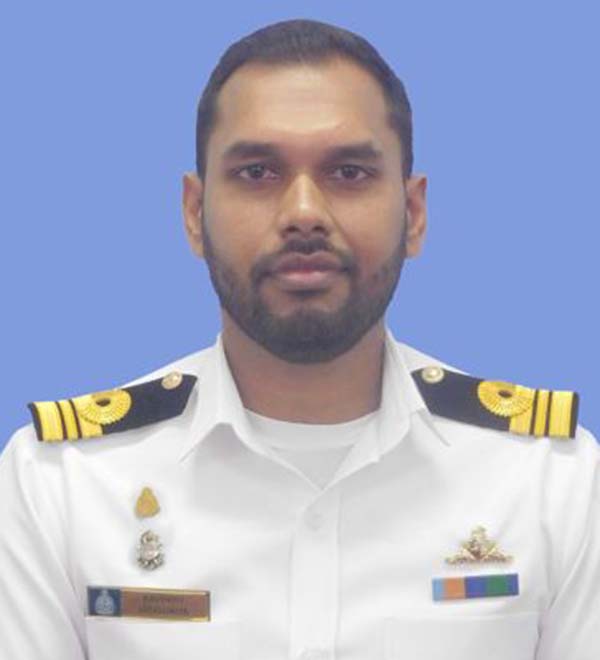 LCDR (G) K JAYASURIYA
Assistant Registrar (Examination)
NRX 3200
Tel: 61219
k-jayasuriya@navy.lk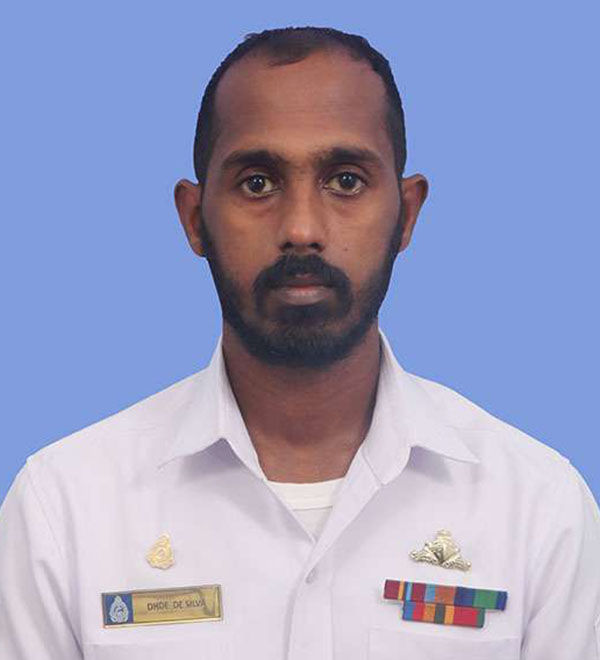 PO DHDE DE SILVA
Senior Sailor Incharge
XS 50170
Tel: 61234
xs50170@navy.lk