ABOUT US
The Medical School was established on 21st May 1998 to provide comprehensive medical training for both Officer and Sailor under Trainees to uplift their practical and theoretical knowledge in effective and efficient manner. Subsequently Medical School was shifted to SLNS Thakshila on 26th December 2016 and later Medical Training Unit was established in the NMA. The Medical School was re-established in NMA on 28th December 2019.
The physical resources of the Medical School are comprised of a model Emergency Treatment Unit and a Demonstration room, in order to uplift practical ability for trainees.
OUR POLICY
Providing theoretical and practical knowledge to produce efficient officers and sailors with the knowledge, skills and attitudes needed to bring healthy sailors to the country through a quality health service.
LCDR(AOH) WACK WEERASOORIYA
Officer In Charge
NRW 3138
Tel: 61360
wack-weerasooriya@navy.lk
LT(AOH) SAE SAMPATH
Second In Charge
NRW 4214
Tel-61364
sae-sampath@navy.lk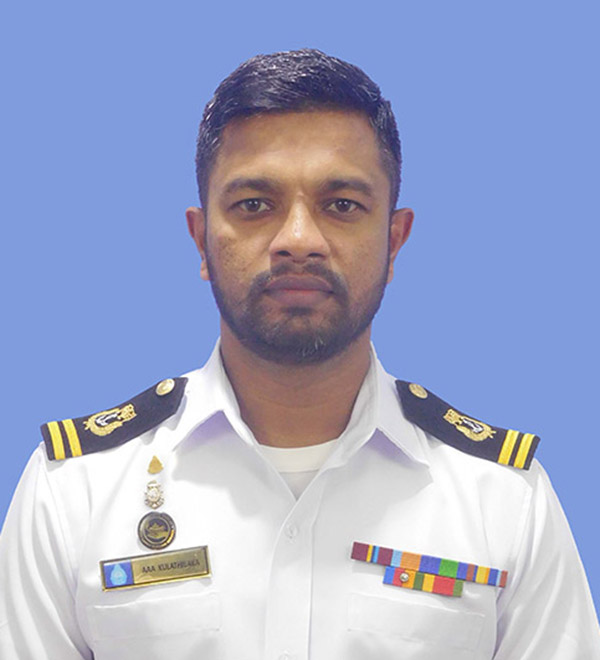 MCPO (P/MED) AAA KULATHILAKA
Chief Instructor
PM 36714
Tel-61362
pm36714@navy.lk