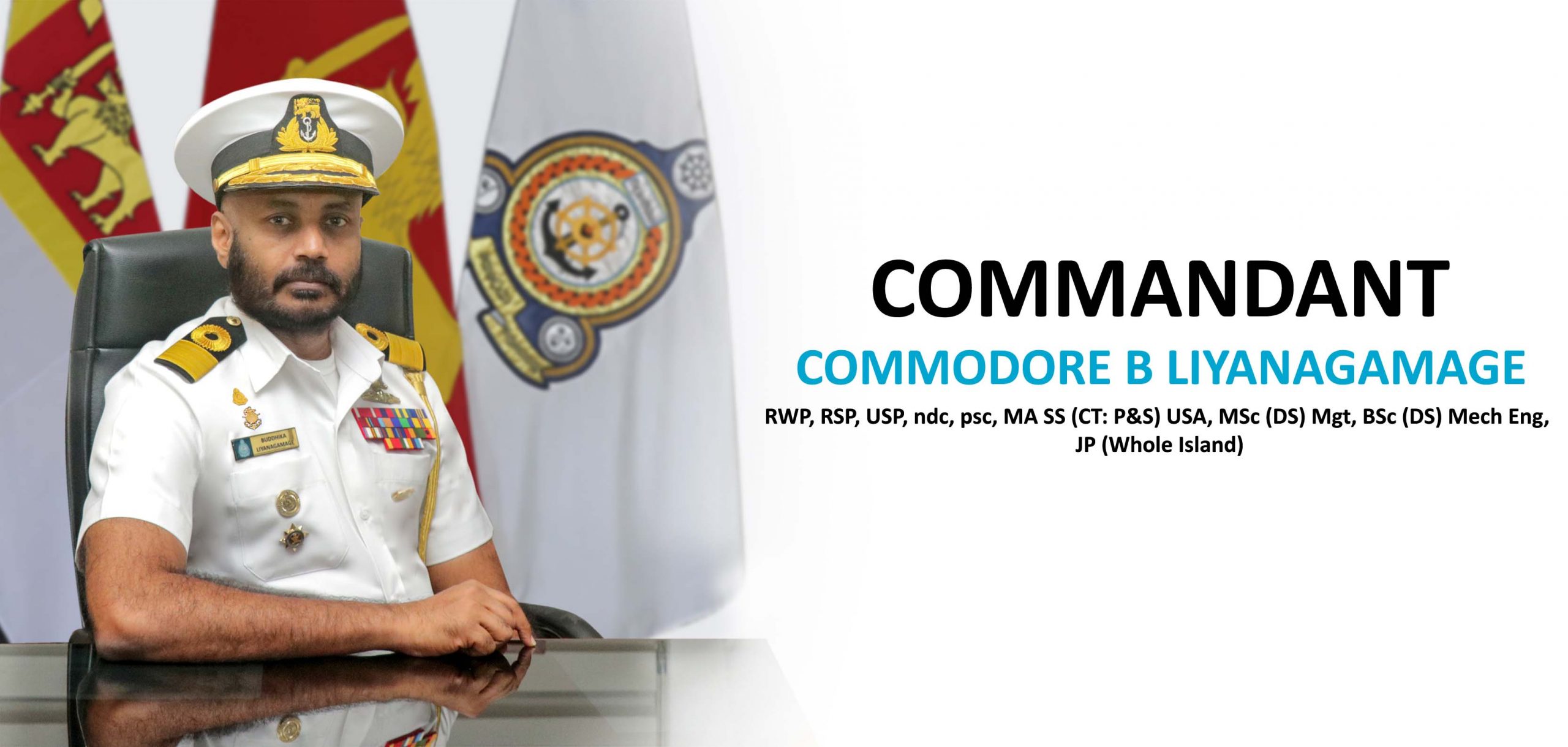 Commodore Buddhika Liyanagamage is a proud product of Ananda College, Colombo and joined the Sri Lanka Navy in November 1992 through the 10th Intake of the Kotelawala Defence Academy. On completion of his studies at the KDU, he underwent initial naval training at the Naval and Maritime Academy in Trincomalee.
He followed the Sub Lieutenant Technical Course in NMA and specialized in Communication from the premier Signal school of the Indian Navy; INS Vindurthi. Further, he has successfully completed his Staff Course at the Naval Command College, China. He is also a graduate of KDU with a Bachelor's degree in Mechanical Engineering and a Master's degree in Human Resource Management. In 2018, he graduated from the prestigious Naval Postgraduate School, Monterey, California with a Master of Arts in Security Studies (Combating Terrorism: Policy and Strategy). Commodore Liyanagamage completed the inaugural National Defence and Strategic Studies course in Sri Lanka in the year 2022.
He has held several staff, instructor, and command appointments during his 30-year naval career. In addition to eleven years out at sea serving on board almost every category of naval ships/craft, he has also performed duties at the Naval Headquarters attached to the Operational & Personnel Directorates and also as the Aide & Personal Secretary to the Commander of the Sri Lanka Navy from 2015-2017. He was the divisional officer of the 49th intake Cadet Entry officers, OIC of the General Education Department and the Communication school during his tenure at NMA. Commodore Liyanagamage held the appointment of the Head of the Training Team (Navy) at the Defence Services Command and Staff College in 2020 and 2021. Prior to becoming the Commandant of NMA, he held the appointments as the Director Naval Operations, Director Naval Maritime Surveillance, Director Naval Special Forces and Director Naval Foreign Cooperation.
He was awarded two gallantry medals (Ranawickrama Padakkama and Ranasura Padakkama) for acts of bravery in the face of the enemy and received five 'Letters of Commendation' from the Commanders of the Navy for his outstanding performance of duty and extraordinary professionalism. Commodore Buddhika Liyanagamage is married to Ms. Jinali Perera and blessed with a daughter Sanugi.